Who cares if the other guy didn't get insurance!
If your car is insured, you should consider "underinsured" and "uninsured" motorist coverage.  You can buy insurance (and we recommend it) so that if you accidentally hurt someone else, their injuries can be covered, and you won't need to sell your house to pay for that expensive surgery needed by someone you injured.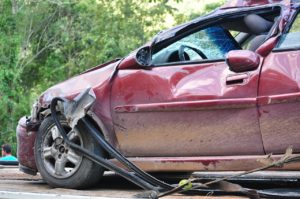 But if someone hurts you (runs a stop sign and broadsides your car) and they either don't have insurance, or don't perhaps have much bodily injury coverage and are poor, you might need that expensive operation.  The cost for that care comes out of your health insurance or your pocket. 
Florida law doesn't require motorists to carry bodily injury coverage.  If you get into an accident with a person who got economy insurance, you may have to pursue a judgement against them in court, which could be meaningless if they don't have money to pay for your injury.
For a small (compared to Auto Insurance) additional premium, you can pick up this coverage.  If you have 100/300 bodily injury coverage ($100,000 per person, up to $300,000 per event) then we recommend 100/300 for uninsured motorist coverage.  The price for that additional coverage depends on your driving record, credit report, and other factors.  If you have a perfect driving record, have been with the same auto insurance company, and have a good credit report, you could drive your rate down to the lowest rate for your area.
Get in touch with us and we'll let you know exactly what those coverage and cost numbers can be for your policy.
Insurance is complicated.  We work with it every day, so that the work you have to do in making good decisions about coverage can be easier.  Let us show you how personalized service makes your policy fit your needs.
The other guy without insurance can wreck your whole day!