Know when Hurricane Deductible Applies
When a major storm slams Florida causing havoc, power outages, and mass evacuations, the potential for loss is significant.  How does hurricane insurance work to help you avoid a major loss?
Hurricane Insurance provides protection for damage caused by a windstorm during a hurricane.  Wind is extremely destructive, and can pull off a roof or throw objects as large as cars and trees.  Flying debris powered by hurricane force winds is a threat to homes in the Hurricane's path.
A hurricane is a storm that has been declared a hurricane by the National Weather Center.  A deductible is the portion of damage to property that you pay before the insurance begins to pay.  Hurricane deductibles may be 2%, 5%, or as much as 10% or more of the insured property value, and deductibles vary by policy.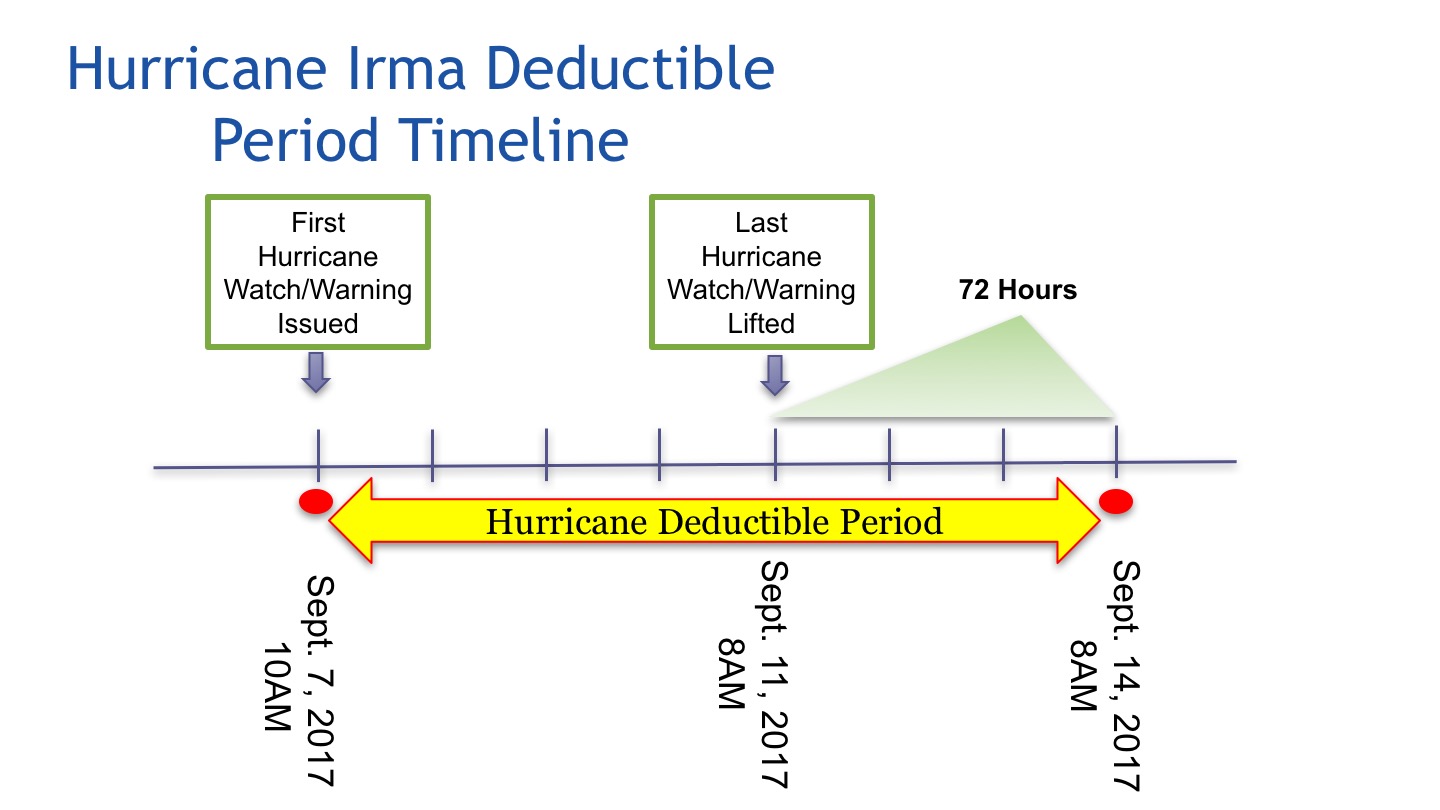 The Hurricane Deductible Period begins when the National Weather Service issues its first Hurricane watch or warning for an area, and continues for 72 hours past the last watch or warning being lifted.  With hurricane Irma in 2017, the first watch or warning was delivered September 7, at 10AM.  This action marked the beginning of the hurricane deductible period.  The last watch or warning was lifted on September 11, at 10AM.  The hurricane deductible period extended another 72 hours past that time, until September 14, at 10AM.
Wind damages during the Hurricane Deductible Period are subject to the policy deductible.  Remember too that hurricane damage does not include flooding.  Flood insurance is available through Central Ridge Insurance, and we can help you understand how each coverage works with the others to protect what is often the largest single investment you possess, your home.
Learn about your hurricane deductible, and then pay attention to warnings.