Our team brings experience, energy, and a desire to help.
Denise Denick, Agent and Owner
Denise began her insurance career in the early 1990's and with a company that specialized in flood insurance, learning how a client's needs and insuring company's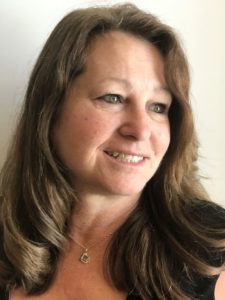 risk are balanced.  This rare experience for an insurance agent gave Denise valuable knowledge that is uncommon with many Agents who sell insurance in Florida. She expanded her career next to include a variety of Commercial insurance products, then added on Equine, and Personal insurance.  In total she learned and developed her skills for more than 12 years, before starting her own company.
In 2007, Denise established Central Ridge Insurers. She maintains a broad portfolio of consumer and commercial insurance products and for over a decade built a significant base of customers, witnessing important changes in the insurance industry. She now ranks as a senior Agent and Owner, with a reputation for industry knowledge, great service, and a caring approach to her clients and their needs.
Professional Credentials, Associations, Civic engagement.
Denise holds these Insurance Certifications and Accreditations:
Insurance Institute of America's Certificate in General Insurance,
Insurance Institute of America's Advisor in Insurance Services
National Association of Insurance Women's Certified Professional Insurance Woman.
Nationally recognized, Denise is designated a Certified Professional Service Representative.
She holds a Florida 2-20 license, permitting her to sell insurance products across the State of Florida.
Rotarian in the Central Citrus Rotary.
---
Tom Ryan, Agent
Tom brings a high energy personality and practical attitude to his delivery of Insurance Services.  Tom's career draws from experience in industrial, food services, recycling, and sales to commercial and government entities.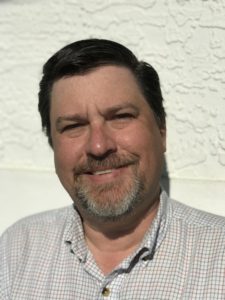 Professional Credentials, Associations, and Civic Leadership
Tom's community leadership extends to his involvement with the Citrus County Chamber of Commerce, where he leads the Ambassadors program and participates in the Chamber's Advisory Board.  He served as a member of the Board of Directors and an officer for the Elks Club of Inverness, Florida, as a Board member, youth director, and officer for the Knights of Columbus, and currently volunteers with the Citrus County Sheriff's Office to help keep neighborhoods safe.
Tom is a golfer and avid cyclist, and for ten years has been an annual rider in the MS "Cycle to the Shore" fund raiser. Tom:
Holds a Bachelor of Arts in Business Management from the University of Hartford, with  a minor in Insurance
Is a recognized Notary Public State of Florida
Trained in Project Management methods and practices
He holds a Florida 2-20 license, permitting him to sell insurance products in the State of Florida.
---
About Central Ridge Insurers
We know you have a choice when it comes to insurance.  Our mission is to bring our knowledge of the industry to your needs, so that you can have safe, effective services for a good value.  Insurance is complicated, and we sort it out, helping our clients make better decisions every day.  Here's what some of our customers say about us:
I've worked with Central Ridge for years, starting when I first bought a home in Florida, and now for my cars, truck, and motorcycle.  This year Tom called me with a way to save money on my homeowners insurance.  He didn't need to call, he just did.  I'm sticking with Central Ridge.

            – Pete L.  Homeowner, Citrus County
Central Ridge Insurers offers a full line of products.
For Homes and Dwellings:
For Vehicles:
Auto
Motorcycle
Boats and other watercraft
A wide range of Recreational Vehicles, motor homes, tow behind, and campers
For Businesses:
Workers Compensation
Commercial property
Commercial Auto
Bonds
We are Florida licensed Insurance Agency.